Hi, This is Nyoman Subandi The Owner Of Pondok Frog Bugalow A Bali Budget Accommodation In Ubud Bali Indonesia
I am ready to guide you to find cheap accommodation in Ubud Bali, whitwater rafting adventure tour, cycling tour, marine sport tour for your Bali holiday packages
Before running Pondok Frog Bungalow a cheap accommodation in Ubud Bali and this website I was a tour guide from 1998 to 2010. Now I want to use my experience to run my own business and serve you with my best.
Pondok Frog Bungalow is a small accommodation in Ubud Bali located at Monkey Forest, Street. Monkey Forest Street is a strategic place to stay in Ubud Bali. It's the center of Ubud City.
To scale my business I also offer Bali wahitewater rafting, cycling tour, and marine sport with budget price.
And I hope you will enjoy!
With Regards
Nyoman Subandi
Bali Tour Packages Update News:


Bali Island
Bali, the paradise island as it has been called, is a lovely island with its people so expressive and friendly. The colourful festivals, art, handicrafts, theater, and music dominate every face of life. Bali its tropical climate, lavish gardens, rice terraces, and falm fringed beaches. Bali has countless destinations for you to enjoy on day trips. You won't be disappointed.
A GOOD TRAVELER IS ONE WHO DOES NOT KNOW WHERE IS GOING AND A PERFECT TRAVELER DOES NOT KNOW WHERE HE CAME FROM
- Albert Einstein -

Have a nice Holiday in Bali - Paradise Island - make your dream come true!
Semoga liburan Anda di Bali - Pulau Surga Dunia - menyenangkan dan nyaman!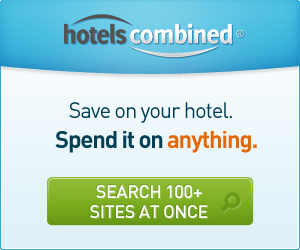 Bali Budget Accommodation


Price from IDR.165.000 – IDR.335.000 with modern facilities, hot & cool shower, wi-fi and internet service in each room. For detail information & reservation, please click here
Couple Spa Bali Packages


Big discount spa packages in Bali for your Bali spa holiday, read more here

Recommended Bali Adventure Tours
Ayung River Rafting The Most Famous White Water Rafting Bali (*favorite*)


Join our professional team for superb Bali white water rafting adventure on Ayung River at Ubud Bali. For detail information & reservation, please click here
Telagawaja River Rafting The Most Exiting Bali Rafting Advneture Tour (*don't miss it*)


Telaga Waja River rafting the most extreme rafting adventure tour in Bali. For detail information & reservation, please click here
Bali River Tubing Best Price


New brand white water tubing in Bali you should try. For detail information & reservation, please click here
Cheap Bali Cycling Tour (*best seller*)


Experience the magic and feel the spirit of rural Bali on our famous Bali eco educational cycling tour. For detail information & reservation, please click here
Cheap Rent A Car With Driver In Bali


Available Toyota, Suzuki, Daihatsu, all in good condition cars. For detail information & reservation, please click here